'Our ethos is simple:
We want to provide the very best care for our patients.'
In 2002 Ray and Sarah Jane founded Dundrum Dental Surgery, with the aim of providing the highest standards of dental care to all of their patients. Since then they have developed our clinic and grown our team into one of the leading practices in the country. However, as a team our focus remains the same- we want to provide the very best care for our patients in every way we can.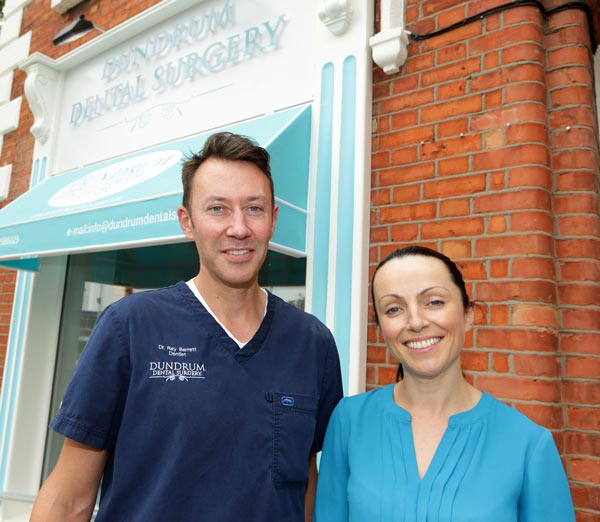 What does that mean for you?
To provide the very best means we have a team of dentists that are gentle, friendly and skilled, that take pride in providing excellent, gentle dentistry. It means we only select the highest calibre of dental materials when caring for your smile, and our dental equipment is the most modern, pain free technology available. Our dental nurses are caring and kind, all fully qualified and registered with the Irish Dental Council. We invest in continuous training for all of our team in Ireland, the UK and further afield. Our hygienists will care for you with proven techniques to prevent dental problems, and we have two of the leading specialists in the country providing specialist dental care to patients in our practice, no need to be referred elsewhere when specialist care is required.
To help those of our patients who are very busy, we provide early morning and late evening appointments, and we have introduced online appointment booking so you can book an appointment that suits you at a time that suits you. While you are here we have free high speed wifi available, and you can borrow an umbrella, so you don't get caught in the rain!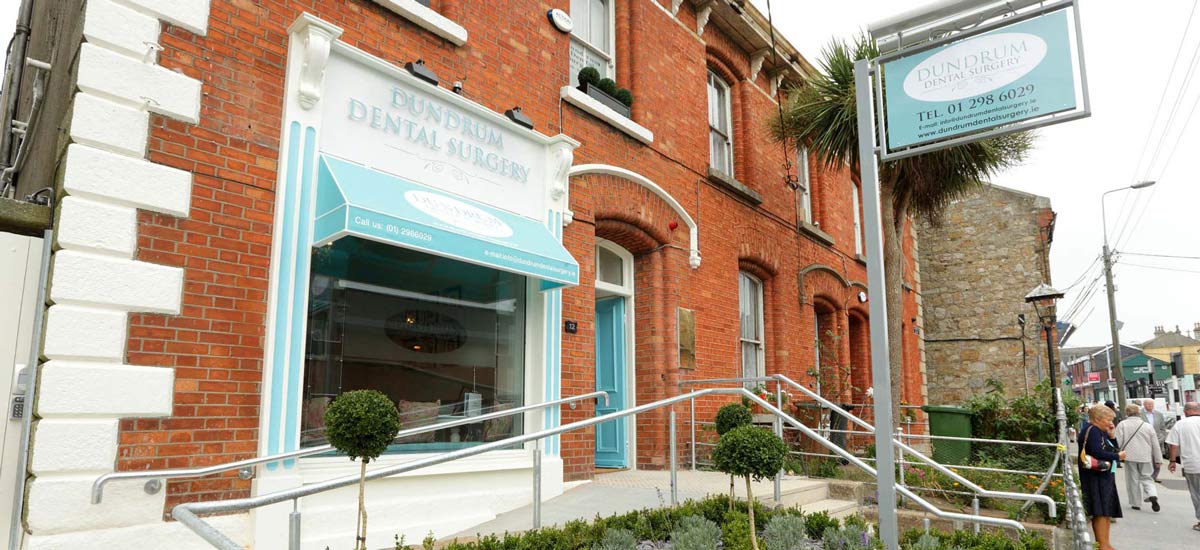 Dundrum Dental Surgery
12 Main Street
Dundrum
Dublin 14
Tel: 01 2986029
E-mail: info@dundrumdentalsurgery.ie
We are situated on the Main Street of Dundrum Village, directly opposite Lidl, and situated between AIB and Carroll's opticians. Most of our patients find it most convenient to park in the Dundrum Village Centre Carpark directly opposite our practice.