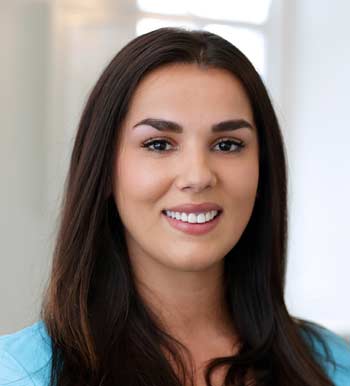 At Dundrum Dental Surgery you can now book a complimentary consultation with our Patient Care Advisor, Andreea. Andreea is a qualified Dental Nurse, registered with the Irish Dental Council and has a wealth of experience in general dentistry, cosmetic dentistry and dental Implants as well as treatments such as orthodontics, tooth whitening and veneers.
You can meet Andreea for a relaxed non-clinical consultation . This means you can ask her all about treatments, other solutions, explain your concerns and even see some photos of other patients we have treated previously with similar issues. This is a great way to see how our practice feels before you decide if we are the right practice for you and this consultation is free of charge. Click HERE to book it now.
We are situated on the Main Street of Dundrum Village, directly opposite Lidl, and situated between AIB and Carroll's opticians. Most of our patients find it most convenient to park in the Dundrum Village Centre Carpark directly opposite our practice.