Dr. Ray Barrett
B.Dent.Sc Dip.Clin.Dent
General Dentist
Restorative Dentist
read more
Our Principal Dentist graduated from Trinity College in 1997 and spent five years in London furthering his dental experience. Since founding our practice in 2002 Ray has completed additional training in advanced dentistry, cosmetic dentistry and complex dental care and is passionate about excellent dental care.
Dr. Paul O'Donnell
B.Dent.Sc
General Dentist
Cosmetic Dentistry
read more
Graduating with honours from Trinity College in 2003, Paul has furthered his skills studying Cosmetic Dentistry and Orthodontics in the USA and UK. Paul joined our team in 2007 and believes in providing the very best in dental care. Paul is skilled in all areas of General Dentistry, Adult Orthodontics and Dental Implant Restorations.
read more
Dr. David Hefferon is a leading Holistic Dentist and has a special interest in the connection between Oral Health and Systemic Disease. David is committed to continual education and has undertaken additional training in Ireland, UK, Germany, USA, Sweden and Australia.
Dr. Wilson Grigolli
DMD PhD
Specialist in Implantology
read more
Dr. Grigolli has an extraordinary level of qualifications, combined with over 25 years of advanced clinical experience in Implant work and complex dental rehabilitations. Dr. Wilson is one of the few specialists in the world who worked with Professor Branemark – inventor of the science of the very first dental implants. Dr Grigolli has placed over 27,000 dental implants over his professional career with a 98.8% success rate. He is one of very few dentists in the world skilled at placing zygomatic implants – this means we can successfully provide dental implants to virtually every patient, even if they have previously been told they were not suitable. This level of experience is unparalleled in Ireland. Dr. Grigolli is also a very calm and gentle clinician, and likes to take time to get to know his patients, and their desires for their treatment.
He originally qualified in dentistry in University of Sao Paulo, Brazil in 1989, followed by obtaining Specialist status in periodontology in 1996, and Specialist status in Oral Implantology in. Following relocation to Lisbon Dr. Grigolli completed a doctorate of Medical Dentistry also gained recognition from the University of Lisbon as a Specialist in Implantology. Dr. Grigolli has been recognised as Professor of the University of Sao Paulo, and Professor of Post-graduate studies of the University of Lisbon and he lectures on dental implants internationally.
Quallifications
Bachelor of Dental Surgery – BDS Doctor of Medical Dentistry – DMD
Periodontist – Specialist degree/Masters degree – Periodontology – Ms.
Implantologist – Specialist degree/Doctoral degree – Oral Implantology – PhD.
Dr. M. Joseph Griffin
BDS NUI
General Dentist
Special Interest in Endodontics
read more
Originally from Kerry, Dr Joseph Griffin qualified with a degree in Chemistry from UCC in 2006, then went on to a further degree in dentistry, graduating with honours. After graduating, Joseph gained extensive experience in dentistry during four years in practice in Cumbria and Scotland, before returning to Ireland in 2017. Dr Griffin has completed additional qualifications in Dental Implants, Cosmetic Dentistry and Orthodontics, and is also undertaking an MSc in Endodontics. Dr Griffin enjoys all aspects of dentistry and is particularly skilled at placing and restoring dental implants, cosmetic dentistry and root canal treatments along with all types of fillings, crowns and dental care.
Ms. Caroline Tobin
RDH
Dental Hygienist
Ms. Hannah Tooher
RDH
Dental Hygienist
Norma Jean
Practice Manager
Dr. Sarah Jane Dunne
B.Dent.Sc Dip.Clin.Dent
Manager
read more
Sarah Jane qualified from the Dublin Dental School in Trinity College, Dublin with an honours degree in 1998. Having practiced in both South and North London for several years, and having completed much additional training in the UK, she returned home to Dublin and founded Dundrum Dental Surgery with Ray in 2002. Helping our patients is Sarah Jane's passion. Over the last 5 years increasing back problems led Sarah Jane to step away from practicing dentistry. However, this means she now manages the practice on a full time basis and is actively involved with our team, our patients and our practice every day.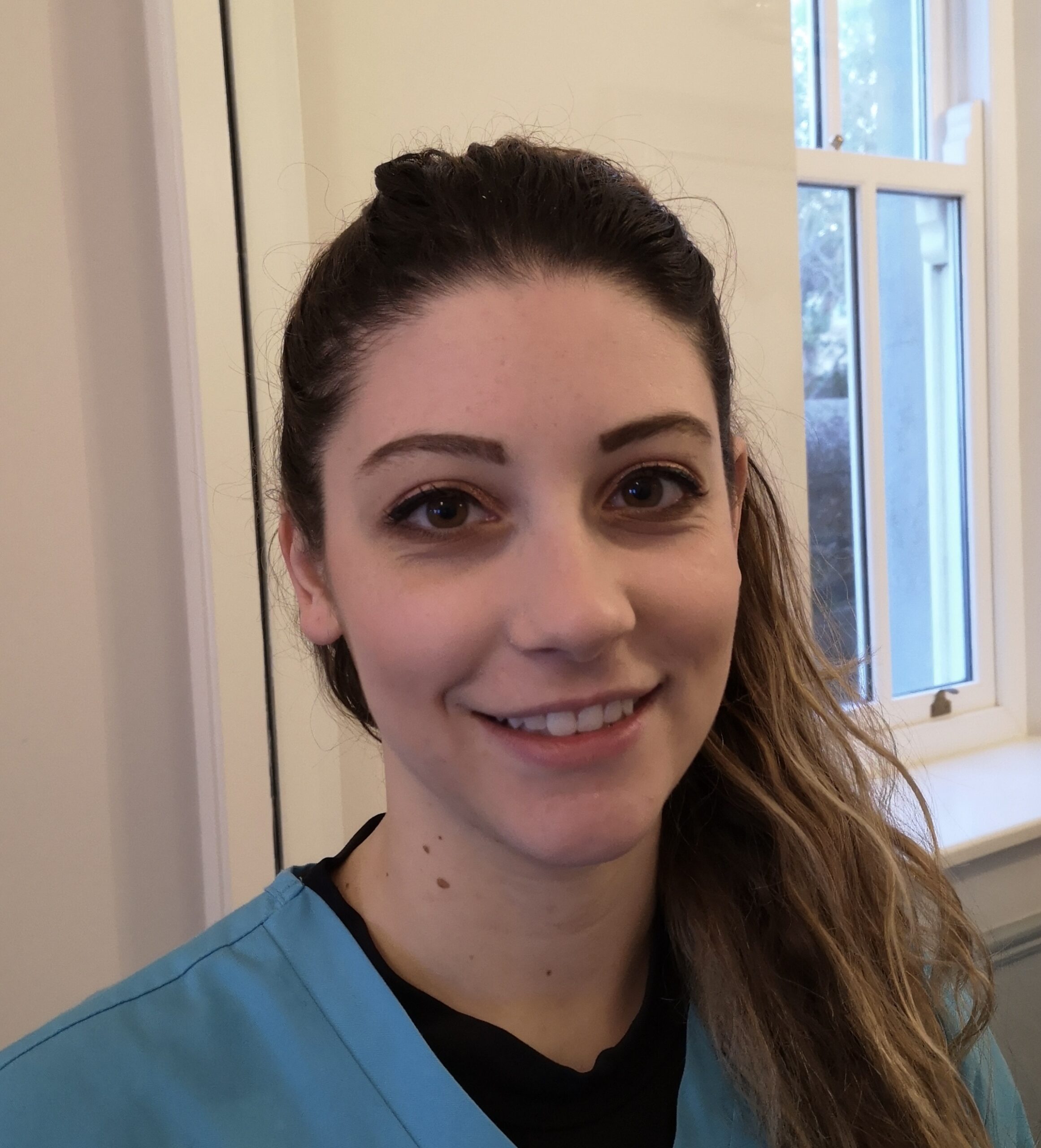 We are situated on the Main Street of Dundrum Village, directly opposite Lidl, and situated between AIB and Carroll's opticians. Most of our patients find it most convenient to park in the Dundrum Village Centre Carpark directly opposite our practice.