'Our ethos is simple:
We want to provide the very best care for our patients.'
You may be wondering what our dental practice is really like? Are we good? Are the dentists gentle?
We think the best way for you to see if we might be the right practice for you is to read some reviews from our patients HERE or listen to some of our lovely patients talking about their experiences in these videos HERE
It might also help to know what we aim for every day as we help our patients
– The dental care we give our patients should be the very, very best quality that we can deliver.
– We want the dental care we give you to last as long as possible, to be completely safe and to look great.
– Every visit, for every patient to our practice should be relaxed, enjoyable and always pain free.
– We have the very best and safest equipment, long lasting high quality materials and highly trained team members. We reinvest in our practice and team constantly.
– This does mean we are not the cheapest practice around, but we believe that providing high quality care that lasts and is reliable is more important than choosing cheaper materials and equipment.
– Your dental health is part of your overall health, not separate from it. We want to help our patients have great oral health and to keep it that way for life.
– We want to support you in preventing dental problems by taking full control of your dental care now. We never want you to wait for things to go wrong and then worry about costly solutions.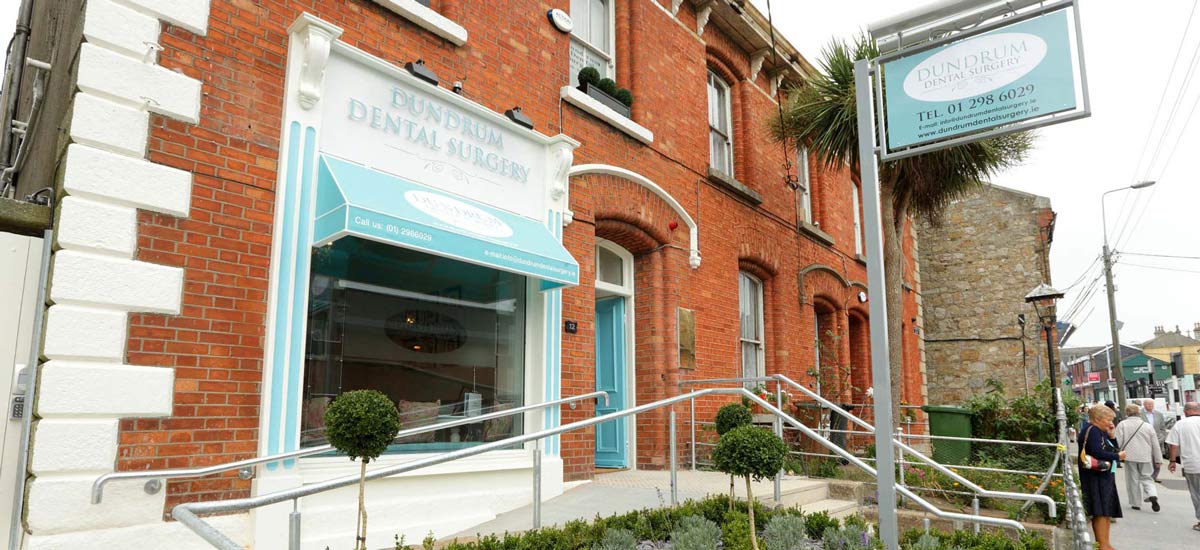 We are situated on the Main Street of Dundrum Village, directly opposite Lidl, and situated between AIB and Carroll's opticians. Most of our patients find it most convenient to park in the Dundrum Village Centre Carpark directly opposite our practice.