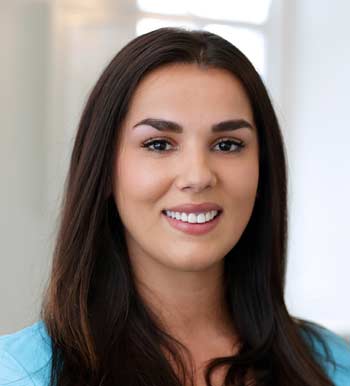 Andreea
Patient Care Team
Qualified Dental Nurse
Carrie
Patient Care Team
Qualified Dental Nurse
We believe it is important for all of our patients to have the time they need to have all questions regarding their treatment options answered, in a relaxed environment. With this in mind we have developed our Patient Care Team. We have this team in place so that you can have all of the time and privacy you need to discuss your dental care, your wants, your treatment options and what to expect from your treatment once you are ready to proceed. After your dental examination they will take time with you in our 'Non-Dental' consultation room to simply chat through what the dentist has recommended for you.
If you have any time constraints or special concerns such as an upcoming wedding, a busy work schedule or limited availability due to a busy family life our Patient Care Team can work with you to find a solution.
They will also ensure that you understand all aspects of your recommended treatment, including the fees involved and the timing of appointments. And, if you ever have a question or concern that pops into your head after your dentist appointment our Patient Care Team are available for a follow up call or chat, to listen and discuss your concern. Finally, if you are considering a treatment and unsure what to expect our Patient Care Team can show you photographs of other similar cases we have treated, so you can see the results these patients achieved and decide if the treatment is right for you. Carrie, Tonia and Andreea are all qualified dental nurses with years of experience, who have additional training in the area of Patient Care and Advice.
We are situated on the Main Street of Dundrum Village, directly opposite Lidl, and situated between AIB and Carroll's opticians. Most of our patients find it most convenient to park in the Dundrum Village Centre Carpark directly opposite our practice.