Something I've always dreamed off was having a perfect smile.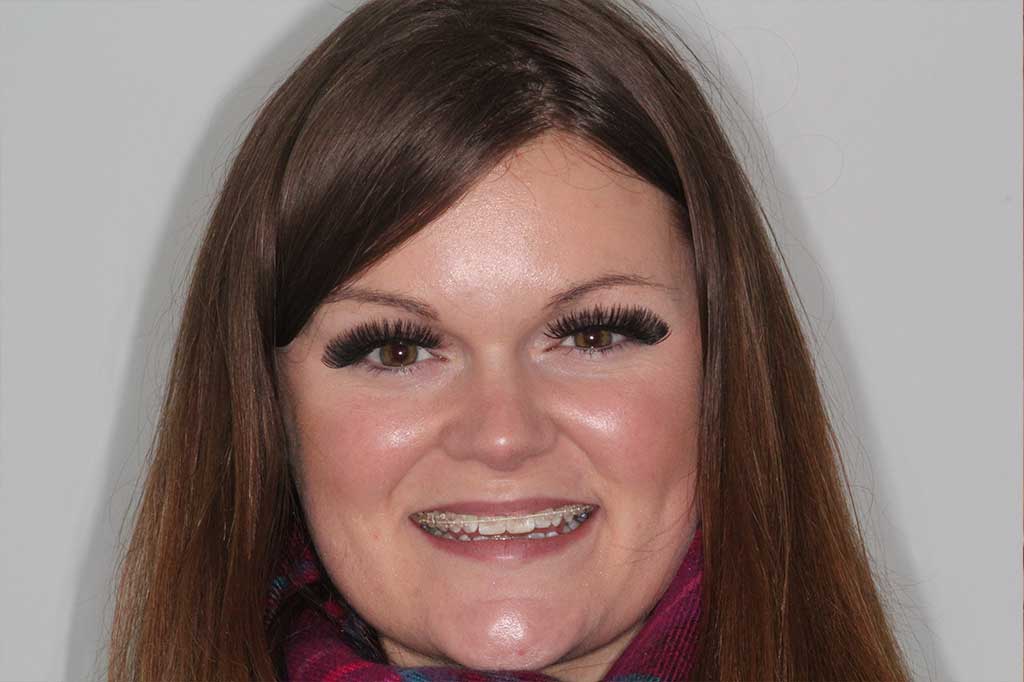 Wow what an amazing 5 months it has been already …
I know it is so hard to believe from my first trip to Dundrum Dental Surgery, sitting anxiously in the waiting room with all the other people who have made it to the top ten in the 6 months smile competition, Then a week later I was announced the winner ….. I actually cried with joy, It really was unbelievable ….I really was the luckiest girl ever #I've never won anything so big in my life… Especially braces … Something I've always dreamed off was having a perfect smile …. And the team @dundrumdentalsurgery has made it happen… Again thank you guys so much…. 🙂
Progress so far:
My teeth from day 1 till now… Wow the difference is outstanding and so hard to believe in such short time.. All my visits to Dundrum Dental Surgery have really helped the progress of my teeth being straightened… I love coming to my appointments… Because knowing the outcome of my dream smile and how much Dr.Ray and his team of dentists help me achieve it… I arrive happy and I leave happy..
Its been 5 months already #wowsers…
My friends and family at work and at home really cannot believe the difference in my smile and not only my smile but my confidence too… I really haven't stopped smiling … It has given me such confidence that I don't need to hide away when talking and dealing with people anymore …. 🙂
The 6 months smiles braces have worked absolute wonders … I've had a gap in my front two teeth .. And 2 crooked teeth up top and bottom ( please see blog 1 picture) These gaps have closed within the first 2 months with these braces.. It was very important that I attended all my appointments and I did because otherwise the progress would have took longer to see results..
But the results now are just amazing ..
Blog readers (please see photos) I would definitely recommend these braces.they're clear, there quick, they feel amazing, and you'll have your dream smile in no time… !!! And of course no other team than Dundrum Dental Surgery to fit them.. Guys you really are amazing …..
I love how my teeth are looking now and I love when other people notice too .. Its such a confidence boost knowing that the team of experts that have put all there hard work in have really have achieved such a goal in making a persons smile look 100% smileable again.. I cannot wait to see my smile when my braces come off in January woohoo:) …#soexited….
In January Dr Ray has asked me back to see him for the removal of my top brace… Am I nervous??? Omg I am soooo exited! I really am … Dr Ray explained that he will remove the top brace, its pain free and the lower braces, he will focus on shortly afterwards… This is going to be amazing I really cannot wait to see the outcome and my smile and I really cannot wait to show my friends and family 😀 I will update you guys with photos and another blog post on how I get on in January …#wooohooo I am so exited:)
Again I want to thank Dr Ray and all his Team @dundrum dental surgery its always a pleasure when visiting.. You guys really made me feel welcome 🙂
I hope you guys have a lovely Christmas and a happy new year and I shall see you all in January 😀
Edel Sheridan xo
Edel's Story
'Edel's Story' follows our patient Edel Sheridan from Dublin who won a Smile Transformation Six Month Smiles Tooth Straightening treatment in June 2015, when she entered our 6 Month Smiles Adult Orthodontics Facebook competition.
WOULD YOU LIKE
BEAUTIFUL STRAIGHT TEETH?
to book your Free Tooth Straightening Consultation